Cabela's kicks off Holiday Shopping Season
With $240,000 in Free Black Friday Gifts – Doors Open at 5 AM
Cabela's is celebrating the holiday shopping season on Black Friday by

presenting gifts valued at more than $240,000 nationwide to the first 600 shoppers in line at each of its U.S. retail stores Friday, Nov. 23.
Early Black Friday shoppers at each Cabela's retail store will enjoy hot coffee and snacks, games, entertainment, camp fires and more and have the chance to take home a Browning rifle, Masterbuilt electric smoker, Nikon Pro binoculars, Bushnell Legend binoculars, Cabela's Realtree camo hoodie or a Cabela's gift card worth up to $100.
The first 600 Cabela's customers, ages 18 and older, will be given a
mystery envelope containing information about their gift. All gifts will be
distributed randomly. Winners will be able to pick up their gift at the store immediately after store opening. Gun winners will be required to undergo a standard federal background check.
All U.S. Cabela's stores are scheduled to open on Black Friday, the Friday after Thanksgiving, at 5 a.m., and remain open until 10 p.m. Store hours might vary by location. For store locations, holiday hours and giveaway details and restrictions, visit www.cabelas.com/stores. Extended hours will continue throughout the holiday season.
Cabela's stores will be closed on Thanksgiving Day to allow employees a chance to enjoy the holiday with their families. Cabela's customers will be able to shop on Thanksgiving Day at www.cabelas.com.
---
Bass Pro Shops open 8 AM Thanksgiving
Bass Pro Shops stores will open at 8 AM to 6 PM Thanksgiving Day to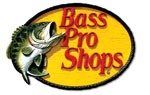 continue their 40 year tradition. The Bass Pro Shops 5 day sale with over 40 Red Hot specials will start on Wednesday, November 21st.
Wednesday, November 21st, kicks off five straight days of special events, features and their biggest sale of the year-many prices only available this time of year. The sale runs through Sunday, November 25th with over 40 Red Hot specials and more than 300 great gift items in the 5-Day sale. Plus, Wednesday and Thursday only, customers can get up to $100 off already low sale prices on guns when they use their Bass Pro Shops Visa card.
The Thanksgiving tradition continues on Black Friday with our "6 hour only" deals starting at 5am, 1 hour earlier than last year, with special savings through 11 AM. Items will be at super low prices during the 6 Hour Sale-like RedHead® jeans for $9.97, Fleece tops and flannel shirts for $10, a Masterbuilt 30"smoker for $179.97 and G.I. Issued 50cal Ammo Box for $10! This sale concludes Saturday and Sunday with free drawings
every hour, giveaways to the first 100 customers, up to $100 cash back in Bass Bucks and an ability to donate in-store to Toys for Tots.
Those who donate to Toys for Tots receive a free Santa's Wonderland photo package valued at $20. Package includes 1 6X8, 2 5X7, 2 4X6 and 8 wallet photos.

The excitement continues Saturday and Sunday, November 24th and 25th during the Super Saturday/Super Sunday event. There will be free drawings every hour beginning at 10:30 AM and continuing through 5:30 PM with great door prizes including merchandise and gift cards. Plus, the first 100 customers in the door Saturday will receive a Bass Pro Shops knife and the first 100 Sunday will get a 3-pack of Cotton Cordell baits. And, you have the opportunity to receive up to $100 in Bass Bucks with your purchase!

Also Saturday and Sunday, make Christmas brighter for a child by donating cash or a toy in-store to "Toys For Tots" and you'll receive a free Santa's Wonderland photo package ($20 retail value). www.bassproshops.com for more info
---
Gander Mountain Holiday extended hours, deals
Stores open all day Thanksgiving, with in-store & on-line specials

Thanksgiving weekend will once again be a time for savings and extended opportunities to shop for all of the best in active performance and outdoors gear at Gander Mountain stores in 24 states. All Gander Mountain stores will be open9 AM to Midnight on Thanksgiving Day, and again at 6 a.m. on Black Friday.
The popular Camo Thursday promotion makes its return for a second year on Thanksgiving Day, and one lucky on-line shopper per hour at www.GanderMountain.com will receive their order absolutely free.
Sale fliers set to appear in newspapers throughout the country on Thursday, and on the Gander Mountain web site, will detail the bargains, which include a free $25 Gander Mountain gift card with the purchase of $125 or more from popular brands like The North Face, Mountain Hardwear, Kuhl, Columbia and Marmot.
Other hot deals include savings of 50% off select footwear for the entire family – from slippers to winter boots, and everything in between. For your holiday cooking needs, Gander Mountain is offering its lowest price ever on the Masterbuilt 30" electric smoker, now available for $129.99
(regularly priced at $229.99). Hundreds more great deals are available on gear for hunting, fishing, camping, hiking and dozens of other outdoor activities. Full details are available in Gander Mountain's 20-page sale flier.
Gander Mountain stores will be open:
· 9 a.m. to Midnight on Thanksgiving Day
· 6 a.m. to 10 p.m. on Friday, Nov. 23
· 8 a.m. to 10 p.m. on Saturday, Nov. 24
· 9 a.m. to 8 p.m. on Sunday, Nov. 25 (Fargo, N.D., store opens at Noon)
In-store specials are available in every department and for every outdoors interest, including firearms and ammunition, archery, the newly-expanded footwear departments, men's & women's clothing, hunting apparel, fishing equipment and apparel, kids' clothing, cooking supplies, optics & electronics, camping gear, automotive accessories and many, many others. In addition, the nation's six Gander Mountain Academy locations are offering special holiday weekend savings on classes and training.
For more info, check your Thursday paper for the circular, or: www.GanderMountain.com. Full sale details and prices will be posted on-line Wednesday evening.
---