2/15/2015 Removed from home page

New revelation on Lake Huron's collapse could spell trouble for Lake Michigan
---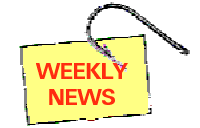 "Top Story" for news updates.
Click here to add "Weekly Fish News" to your home page
---

Weekly News
---

USFWS releases Cormorant Management Plan
---

New PA White Bass record

---

Ruffe warnings, and other information Exotics and the Great Lakes.
---

What Pending Issues are we facing in the Great Lakes Region?
---
---
---
All email addresses and phone numbers in 'officers.html' have been removed from view.
These may be reactivated as needed.
---
2/22/2015 Removed from home page
Site Search Engine
---
Need help cruising our web site?
Or researching for info? We have 10 years of info inventory .
Use our search engine donated by Google.
---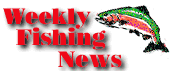 ---
---
2/22/2015 Removed from 'Member Benefits' page
GREAT LAKES BASIN REPORT newsletter sample (on-line version is our edited edition)
Newsletter Archives
---

Message from Dan Thomas, Council President
---
3/05/2015 Removed from 'Member Benefits' page
Fax 630-941-1196 -3 occurrences
---