Updates around the region
Illinois June 11-14
Illinois Free Fishing Days are scheduled for June 11-14. For more information on fishing in Illinois, check out the 2010 Illinois Fishing Information guide at www.dnr.state.il.us/fish/digest/ or check the website www.ifishillinois.org . Organizations planning special Free Fishing Days events can contact Tom Munroe at (217) 524-5861 or by e-mail at [email protected] for information on promoting fishing.
For more Illinois info: www.dnr.state.il.us/fish/digest/
Indiana June 5-6
Hoosier adults do not need a license or a trout/salmon stamp to fish Indiana waters during Free Fishing Weekend. Children age 17 and younger do not need a fishing license at any time. Although Indiana residents need no fishing license to fish public waters on Free Fishing Weekend, all other fishing regulations are still in effect.
Load up the car with friends, family and fishing poles and enjoy a FREE weekend of fishing. Check out a new lake or river, or introduce friends and family to a favorite fishing spot. Indiana residents do not need a fishing license or a trout/salmon stamp to fish Indiana waters. Kids and adults can celebrate Free Fishing Weekend, June 5-6, at recreation areas located across Indiana that are planning fun fishing derbies, casting clinics, fish-cleaning demonstrations and cooking classes. Don't know where to fish? Check out the amazing Where to Fish interactive map.
For more Indiana info: www.in.gov/dnr/fishwild/3598.htm
Michigan June 12-13
Two days twice a year, families and friends can enjoy one of Michigan's premiere outdoor activities, Michigan Fishing, for FREE! All fishing license fees will be waived for two days. Residents and outstate visitors may enjoy fishing on both inland and Great Lakes' waters for all species of fish. All fishing regulations will still apply.
For more Michigan info: DNR - Free Fishing Weekends
Minnesota June 11-13
Minnesotans who want to catch some quality family time are encouraged to take advantage of Take-A-Kid Fishing weekend, which is June 11-13, 2010. Minnesota residents 16 and older can fish for free during these days when they accompany an angler 15 and under. Take-A-Kid fishing weekends occur the first Friday, Saturday and Sunday after the first Monday in June.
For more Minnesota info: Free Fishing Days 2010, Travel Brochures, Maps etc - Saving Advice
Ohio May 1-2
Pennsylvania June 6
Fish for Free Days allow anyone (resident or non-resident) to legally fish for Pennsylvania's most popular fish without a fishing license. Each year the Pennsylvania Fish and Boat Commission's Executive Director designates 2 Fish for Free Days. No fishing license is required to fish on Pennsylvania's waterways on these days. All other fishing regulations still apply.
Fish for Free Days are the perfect opportunity to introduce a
friend or relative to the lifelong sport of fishing. There's no
better way to enjoy Pennsylvania's great outdoors than a day of fishing with the entire family.
For more Pennsylvania info: Pennsylvania Fish for Free Days
New York June 26-27
Each year, the last full weekend in June is designated as Free Fishing Days in New York State. During those two days, anyone can fish New York State waters, and no fishing license is required. Since no license is required, it is the perfect time to take a friend or relative fishing.
In addition to the June Free Fishing Days weekend, there are a number of "Free Fishing Events" held in various locations across the state. Free Fishing Events are DEC sponsored events (such as family fishing clinics) where participants can learn about fish identification, fishing equipment and techniques, fisheries management, angling ethics and aquatic ecology. Each of DEC's nine regions can sponsor up to four free fishing events per year.
For more New York info: 2010 Free Fishing Day Clinics - NYS Dept. of Environmental
Wisconsin June 5-6
People of all ages can fish free in Wisconsin on June 5 and 6, the state's Free Fishing Weekend. More than two dozen free fishing clinics statewide during that weekend- – and free loaner equipment available from 50 state parks and offices will help make it even easier for people to take advantage of this opportunity, state aquatic education officials say.
All waters of the state are open, including Wisconsin waters of Lake Michigan, Lake Superior and rivers bordering Wisconsin. Residents and nonresidents of all ages can fish without a fishing license (or trout or salmon stamps) over these two days. However, all other fishing regulations apply. Free fishing clinics – some aimed at kids and some intended for the whole family – are set for more than two dozen locations across the state. Some of the clinics are sponsored by Wisconsin State Parks, but most are put on by local fishing and conservation clubs.
For more Wisconsin info: WDNR Weekly News Article - Free Fishing Weekend June 5-6
Ontario July 3-11
If you or someone you know would like to try fishing in Ontario waters for the first time (or the first time in a long time), circle the week of July 3-11, 2010 on your calendar. For those nine days only (12:01 a.m. Saturday to 11:59 p.m. Sunday), Canadian residents can enjoy the fun of fishing in Ontario without a licence during the annual Ontario Family Fishing Weekend. All other regulations, fees and limits will apply.
Events related to this special weekend will take place across the province. Fishing festivals, clinics, derbies or educational activities may be held in your area. If you would like event information, please contact a tourist information centre near your home or destination, call the OFFW Event Information Line at 705-748-6324 or visit our events page.
For more Ontario info: Ontario Family Fishing Weekend
For more info about other states: Free Fishing Days 2010 | Coupons, Deals and More
---
College Bass National Championship returns to North Little Rock
Atlanta, Georgia - College Bass, the nation's elite collegiate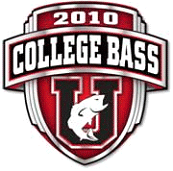 fishing tournament, will return to North Little Rock for the sixth annual College Bass National Championship July 8 - 10. The best collegiate anglers in the country will cast their lines in the Arkansas River for more than $14,000 in scholarship monies and prizes and the coveted national title.
A true tournament of champions, only one two-person team per school can compete in the national tournament. Schools must participate in a College Bass-sanctioned tournament to qualify for the national championship making this the calendar's most esteemed collegiate bass fishing event.
"In 2005, we had only six sanctioned clubs and teams competing for the national title; now College Bass has more than 220 schools from more than 30 states and Canada competing in three Super Regional events, a national championship and additional College-Bass sanctioned tournaments," said Rob Russow, College Bass tournament director.
Since its inception, the College Bass National Championship has been the only fishing tournament to air on ESPNU. In its sixth season, College Bass will receive extended television coverage totaling nine hours of ESPNU programming. For the first time, the College Bass Super Regionals will be featured in the ESPNU shows, which begin airing Thursday, July 29. ESPNU reaches more than 71 million households across the United States.
Last year 56 teams contended for the national championship
trophy with North Carolina State anglers Will White and Chris
Wood tipping the scales to claim the 2009 College Bass National Championship title on the Arkansas River in North
Little Rock. "We're anticipating around 75 teams battling it out for bass-fishing supremacy in the challenging, but rewarding North Little Rock waters," said Russow.
The College Bass National Championship will kick off each day with the morning launch at 6 a.m. CDT at the North Little Rock ramp. The weigh-ins will be hosted at the Academy Sports + Outdoors (Sherwood, Ark.) with Saturday's weigh-ins at the North Little Rock Riverfront Park at 3 p.m. CDT. Angler teams will fish for large-mouth, spotted and smallmouth bass 15 inches or longer, with a five-fish limit. Teams will fish a standard three-day format, with the field narrowed down to the top five teams on the final day. Weights will then be zeroed, and the team with the largest one-day total on Saturday's final day of competition will take the title.
Official practice for the College Bass National Championship anglers begins Saturday, July 3 in pools 5-7 of the Arkansas River. These pools go off limits to College Bass competitors beginning Saturday, June 12 until official practice begins. College Bass National Championship competitors must attend the registration and briefing meeting Wednesday, July 7. (Location TBA).
The 2010 College Bass Tour consists of three Super Regional events and one national championship that kicked off April 10-11 in Montgomery, Ala. with the East Super Regional. The second tournament stop was April 24-25 in Tyler, Texas for the West Super Regional. Fort Madison, Iowa will host this year's inaugural North Super Regional June 5-6.
Collegiate anglers can register to compete in the Super Regionals by contacting Rob Russow at [email protected] or 501-372-6544.
For more information, please visit www.CollegeBass.com
---